Sligo City Watermain Rehabilitation
Project Description
Sligo City Watermain Rehabilitation and Pearse Road Sewer Network
Key Features
This project infolves the replacement and rehabilitation of approximately 8.7km of ageing water mains, ths installation of 1.5km of foul and storm sewers in the Pearse Road area and the replacement of all service connections inclusing any lead services encountered.
Reinstatement of road surfaces.
Landscaping
Temporary Traffic Management through Sligo Town centre.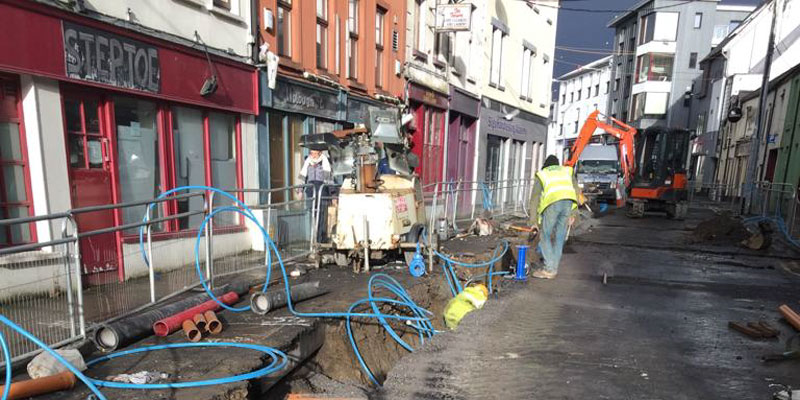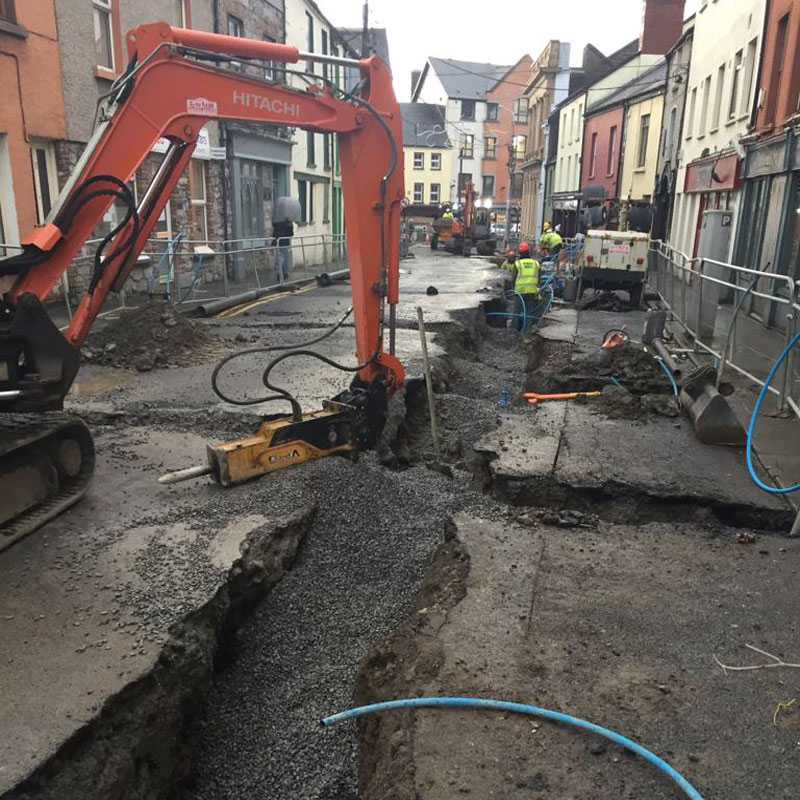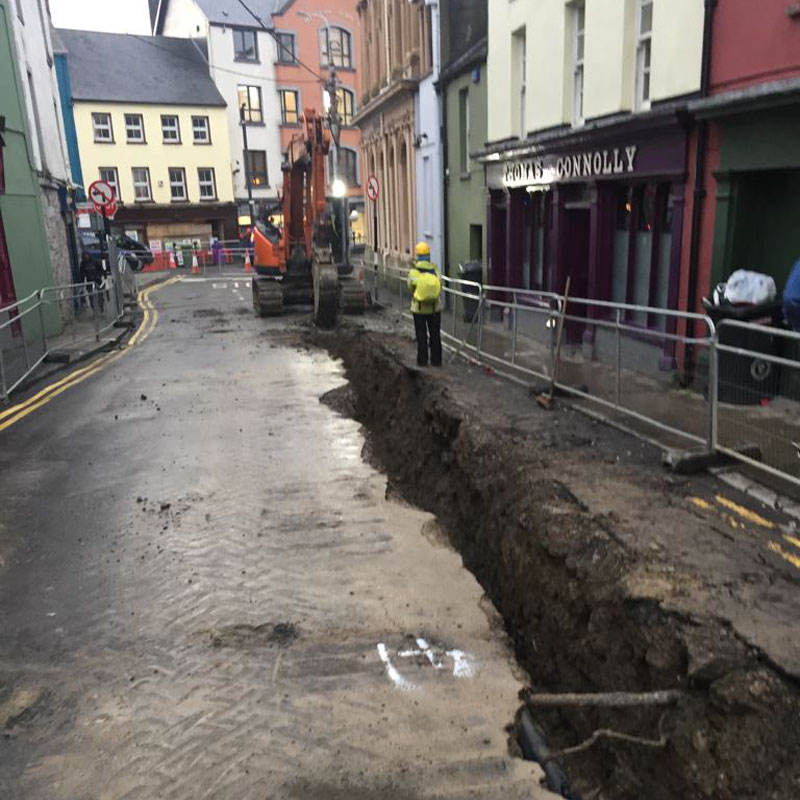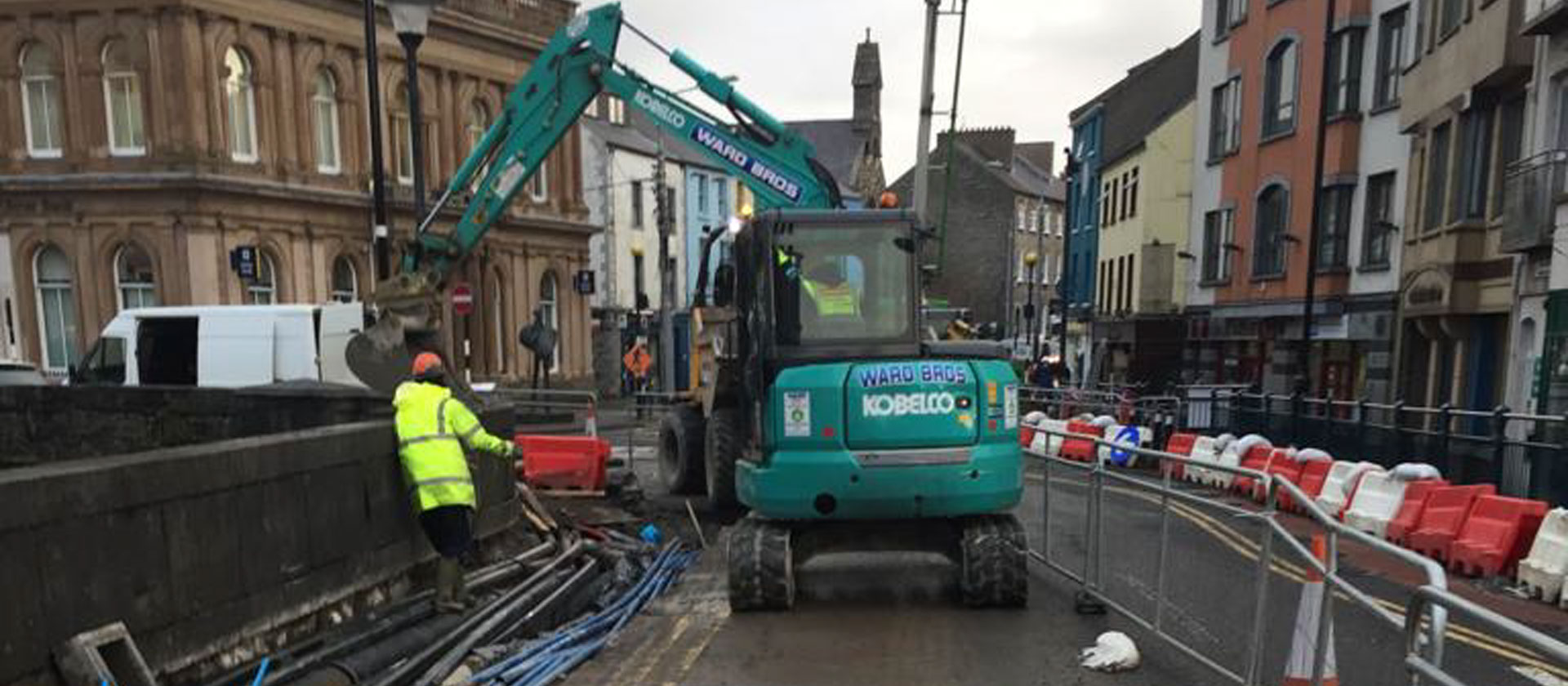 If you have a question about our projects or would like more information on what we can do for you, why not get in touch?